Composites Distribution
Composites Distribution
---
Composites Distribution
Composite Distribution was created in 1987 by Marc Janeau.
We are distributors of advanced composite materials :
woven fabrics (chaine – trame) or sewed fabrics (multiaxials),
prepregs, core materials,
resins (epoxy, polyurethane, epoxydes, silicons),
vacuum products,
tooling & silicones,
insulation glass fabrics covered with aluminum or silicone enducted,
for all the concerned markets.
Through those products, you are able to manufacture a composite part, with vacuum process or autoclave, and its mould. We are distributing those products for high or small volumes. We are providing our customers technical advise to choose a product, towards the right solution.
In 2007 Composites Distribution was taken over by the Gazechim Group.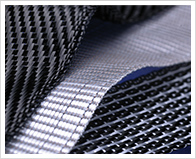 Gazechim Group

Founded in 1937, Gazechim Group is an independent family-owned French group organized as 4 business units :
Liquefied gases conditioning and distribution
Refrigerant gases conditioning and distribution
Composites raw materials distribution
Thermoplastics raw materials distribution
The story starts in the South of France with liquefied gas conditioning and distribution; particularly sulfur dioxide for the wine-growing industry.
During the 1970's the group diversified into new activities: composites raw materials and plastics raw materials distribution. A new business unit started in 1973: composites raw materials.
Today, the product portfolio of the Gazechim Group covers applications as diverse as wine making, water treatment, aerospace, automotive, yachting, air-conditioning, refrigeration systems, sports, leisure and renewable energies.
The Gazechim Group is the major distributor of composites in Europe.
Gazechim Group has grown progressively and by continually re-investing has established a stable basis for continues growth while preserving independence. The Group operates in 23 countries and employs more than 650 people.